Our 3rd Annual Block Party will be held on Sunday Oct 13th at the Tiffany Park Ct. Blacktop at 11:30am (rain date Oct. 19th). We will have pizza, snacks, and refreshments.
For full event details click here.
We will also have some fun games and arts and crafts for both kids and adults.
Volunteers are needed, please contact Ashley at [email protected].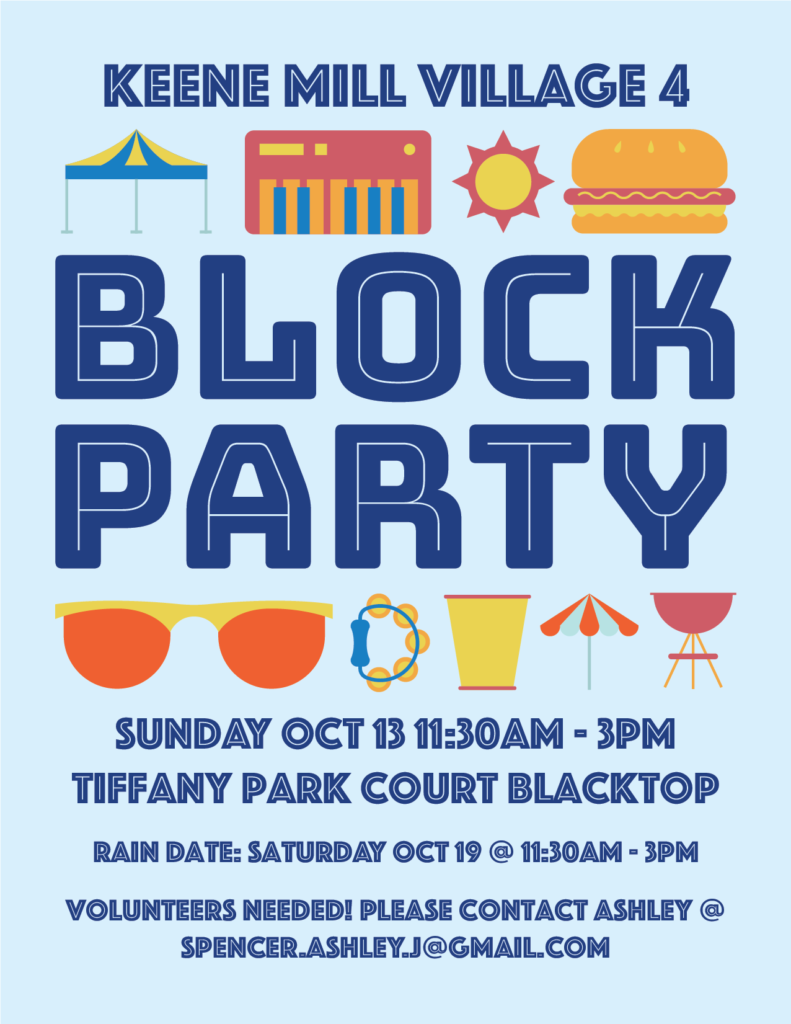 Please note, volunteers are not babysitters/ supervision for your children. All children must be accompanied by a parent or guardian.
Also, dogs are welcome but must be well-behaved and on a leash at all times.
Download and print the TPC-2019-BlockParty Flyer.